I´m back home from the canarian islands since more than a week now and did a little video blog about our training at Sands Beach Resort in Costa Teguise. The conditions were great, except the last 2 days were we had storm and heavy rainfall. But I guess that was quite unusual for Lanzarote.
I was so happy that my family could come with me this time. It made it much easier for both me and my wife. For her, because normally the kids got sick right after I left home and she could therefore not work anyway. And for me because they gave me so much additional motivation to train hard! Mostly I did not even have to buy food or do the cooking because everything was done before I got back from training. I guess I am a very lucky guy
.
The kids simply loved the warm weather conditions and the pools all around. My son´s favorite word is water, and there was a lot of it
. His next favorite words became "nana" and "ooo" what means Diana and Jo. Both kids insisted every morning to pick up "nana" and "oooo" at their apartment and go to breakfast together, were "ooo" finally was beleaguered from both sides because he could magically peel an egg that had a "peel-hat" left after peeling
.
My daughter watched our swim sessions sometimes and sometimes when we were resting more than some seconds in a swim set she was yelling on us "You won´t get faster if you just stand there! Go!" She would make a great coach
…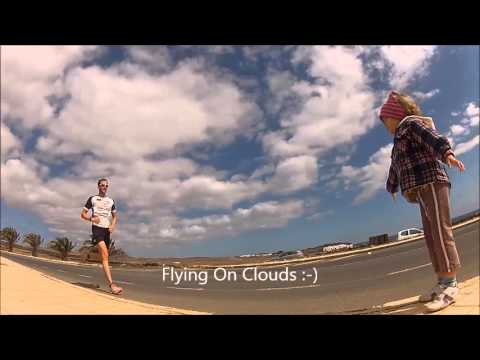 My next blog will be about training under really cold conditions. Because today is the 66th day with snow here at home this winter… Its mid march and in some years we don´t have snow at all!? I think this is pretty unusual to!