Last weekend I raced the inaugural Ironman Cairns. The few weeks in the lead up to the race were a bit of a disaster. First of all I was dealing with an achilles niggle and then the weekend before the race I came down with the flu. It's defiantly a stressful situation being in bed sick as a dog when you know you've got an ironman in 5 or 6 days. The Tuesday before Cairns I was officially out of the race. Because Cairns was an important race for me in terms of gaining points towards Kona qualification I decided that I would travel over to Europe this year via the US to collect some points in a few 70.3's there instead. On Tuesday afternoon I called up the airline to get a refund on my ticket. They told me this ticket was non-refundable so I just thought bugger it, I'll go up to Cairns and see what I can do instead of wasting the ticket.
The race got under way on an absolutely beautiful Cairns morning and by this stage my flu had pretty much all cleared up. 100m into the swim I jumped onto Luke Bell's feet. Luke set a good solid pace for the whole swim and we exited the water with a 3 minute lead over the chase pack. On the bike I felt surprisingly good and by 45km I was solo, had cameras in my face, a helicopter overhead and I was flying along the spectacular coast road and feeling great. 70km into the ride at the Port Douglas turn around I still had a 2:30 lead over the four man chase pack. At this point I just fell apart. I was dizzy, hungry, had no power and starting to think about pulling out. I was so annoyed with myself because I'd been sick during the week and instead of taking a conservative approach and going for a 3rd or 4th placing and just gaining enough points to get to Kona I went out way too hard, blew up and put my season plan at risk.
I was swallowed up by the group at the 90 km mark. The next 90km was a real struggle for me. I was on and off the back of the group several times. Coming into T2 I was trying to come up with some positives because I'd been really negative for the past two and a half hours. The best positive was that it was starting to get hot and humid. I love racing in the heat, the hotter the better in fact so I thought I'm at a big advantage here because in the group was two Victorians (Luke Bell and Leon Griffin) one South Aussie (Matty White) and a Kiwi (Cam Brown) All of these blokes would have been preparing for this race in cold weather.
Bike leg highlights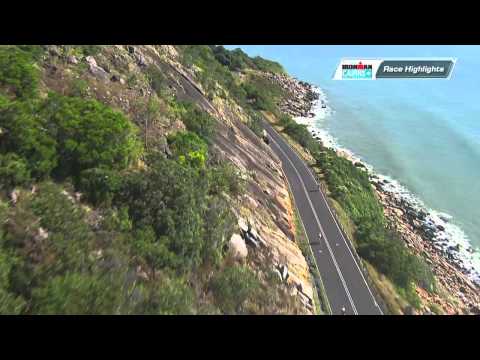 I went out of T2 conservatively and after 2km I was in 5th, I moved into 4th after 4km, into 3rd after 6km and into 2nd after 8km. The run course in Cairns has lots of long straights so after the 8km mark I could see Cam Brown 1:20 up the road from me. I didn't get too carried away at this stage and just maintained the same pace and slowly but surely the gap came down to Cam. I made the pass into 1st place at the 24km mark and just kept the pace up after that to establish a good gap. Over the next 18km's the gap kept growing to Cam and I could enjoy the last few km's of the race with the great Cairns crowd and take my first ironman victory.
Run leg highlights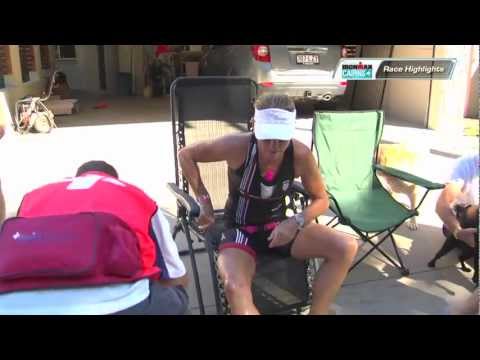 I was really pleased with my performance as the lead up to the race wasn't ideal, I'm qualified for Kona now and apparently Cairns is the highest paid ironman for the year apart from Kona so that's a great bonus. I was sitting around after the race and I had a bit of a laugh to myself because I thought if that girl on the phone from the airline had given me a refund on my flight last Tuesday I never would have come up here.
I leave Mooloolaba for the Team TBB camp in Switzerland soon and I'll have a full 15 weeks to prepare for Kona now. I know Brett is going to have some tough training planned for me but I'm really looking forward to the hard work and putting in a big performance at my Kona debut on the 13th of October.
All the best.
DD.