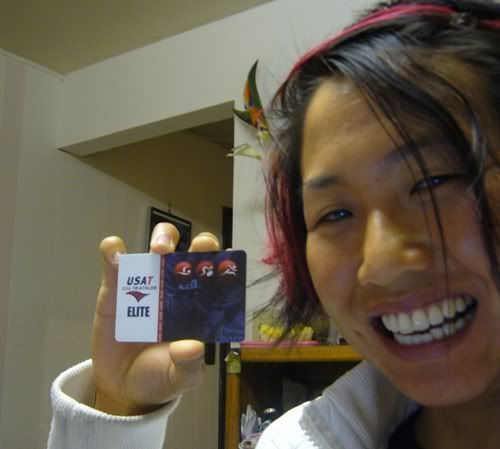 This blog could also be called "the single pro triathlete girl, a sponsor's secret weapon." or maybe "the Wongstar's guide to dating a pro."
So Coach had always told me that speed is the best guy magnet.  I wasn't sure how true this was until I did indeed start to get faster, and the closer I got to getting that pro card, the more popular I found myself becoming.  Ok, it doesn't hurt that I help perpetuate the rumor that you might just get on teamTBB by dating someone on the team…  Well my real actual pro card came in the mail last week and now I don't go anywhere without it!  You never know when you need to whip out that pro card.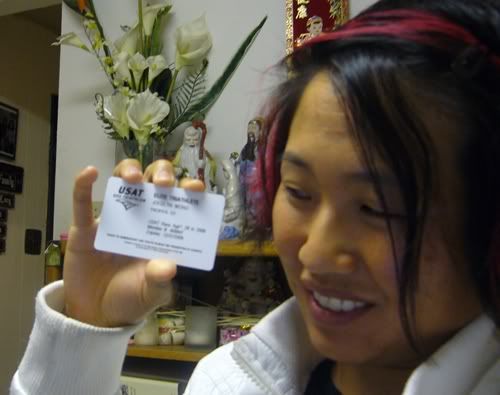 I've been following Donna and Tereza's advice to not bother with pro triathlete men.  I was told that these guys are way too into themselves and don't ever have any money to spend on you.  Plus, what happens when you chick them on a good day?  Their ego may get smashed to pieces and that's just trouble.
Amateur guys seem to be the way to go.  I've come to learn that swooping on the men's 18-24 age group yields the best results.  They are so young and impressionable and completely enamored that you are a pro chick.  Plus as this is my 9th season as a triathlete, I've probably been a triathlete much longer than these young bucks.  Then I don't have to deal with some know-it-all triathlete guy who thinks he knows more than I do about the sport.  I hate that.
I once dated a guy three (or was it four?) age groups up from me and he was always trying to tell me how to do stuff.  Like change a flat tire.  Even though I had raced 4 years on my college road cycling team.  Damn right I already knew how to change a flat tire.  He also told me I was too fat to be a pro triathlete.  WHO'S LAUGHING NOW!?!?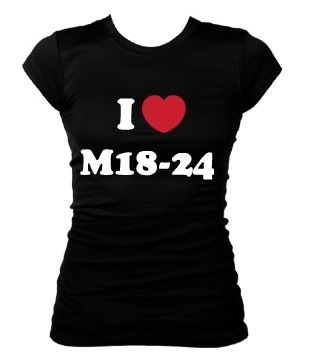 So I've decided that younger is better.  If you catch one of these amateur boys young enough, you will even rescue him before he buys into all the "triathlon bullsh*t" as Coach says.  You can save him from being one of those full-on trigeeks who reads too many magazines and books full of misinformation.  I see this as a public service to the triathlon world.
If you find one that is about the same speed as you, then you can train together.  So what if you chick him sometimes?  He'll think it's kinda hot, and besides, you're a pro triathlete girl, you're supposed to be pretty darn fast.
And sponsors will love me for shaping the minds of the future of our sport.  I am a great resource for the best products to train and race with, or at least the best for getting a date with a pro triathlete girl.  Get 'em while they're young and these sponsors will have a customer for life!  For example:
"Sorry, I only date boys that ride Cervelo."  Gerard and Phil would be so proud!
"I'll let you ask me out if you run in Avia shoes.  Those Bolts are pretty sexy."
"Maybe we can hold hands if you get that Blue Seventy speedsuit.  I bet you'd look sooo hot in it!"
…and don't even think you'll be getting any action if you're not riding on an ISM Adamo saddle.  Crotch numbness is what we at the Wongstar Boyfriend Testing Center deem an "epic failure."
Tags: boyfriend hunting