Once upon a time, during her international travels to lands near and far, an Asian Triathlon Superstar fell in love with a tall and charming amateur triathlete.  Even though they lived half a world apart, he always found a way to wish her "good morning" when she woke up, and "sweet dreams" before she went to sleep.  He professed to be her #1 fan.  She baked him brownies with M&M hearts on them and sent him care packages.  After she won her first ironman title in Korea, he flew her to visit him in a new far-off land: Turkey.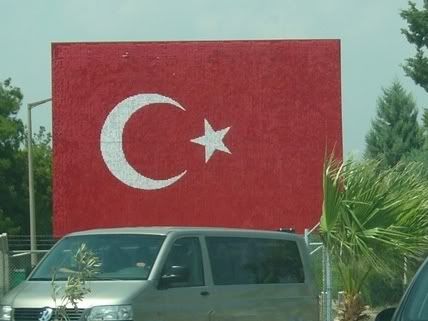 He took her to nice places.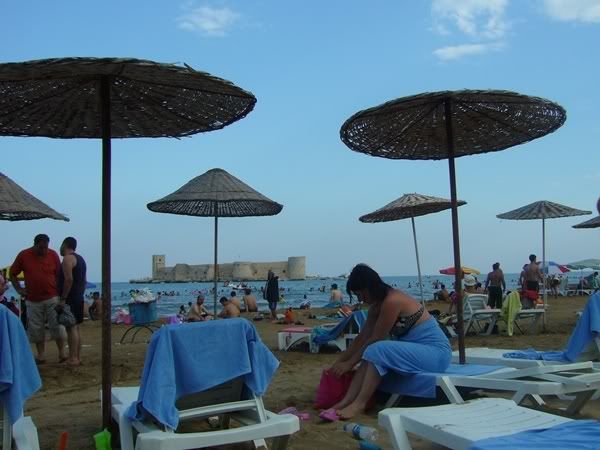 They explored the local caverns.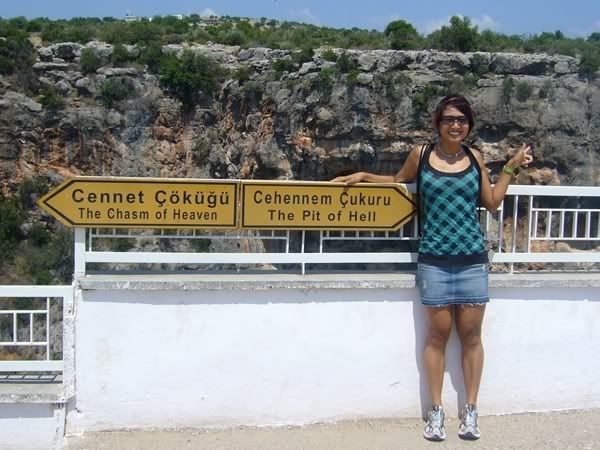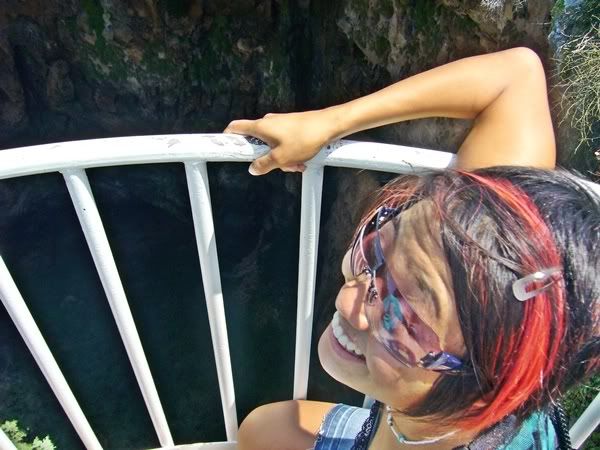 She saw strange new animals.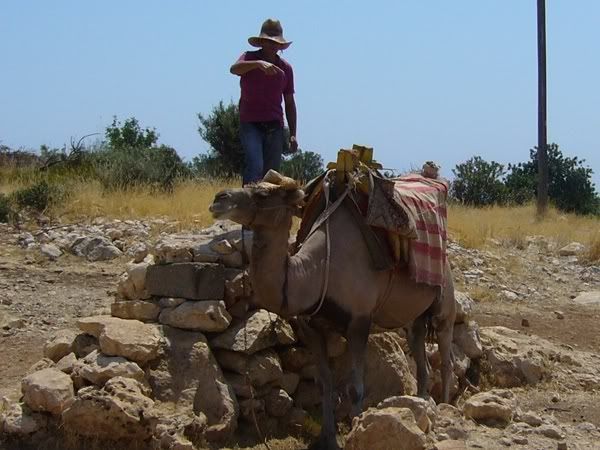 He took her on really great dates every night.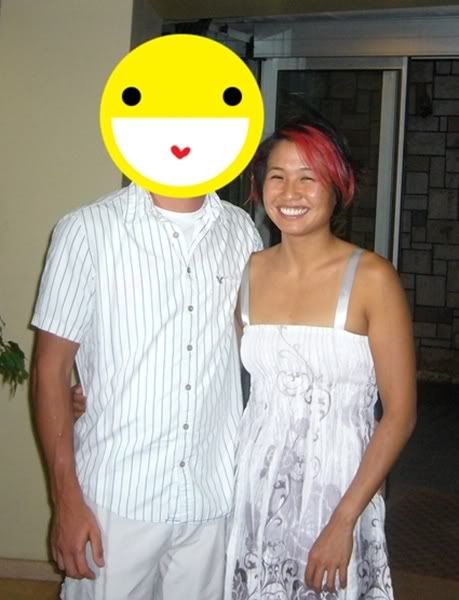 She got to swim in the Mediterranean Sea, where there was an old castle in the sea.  (Fairy tales are not complete without a castle!)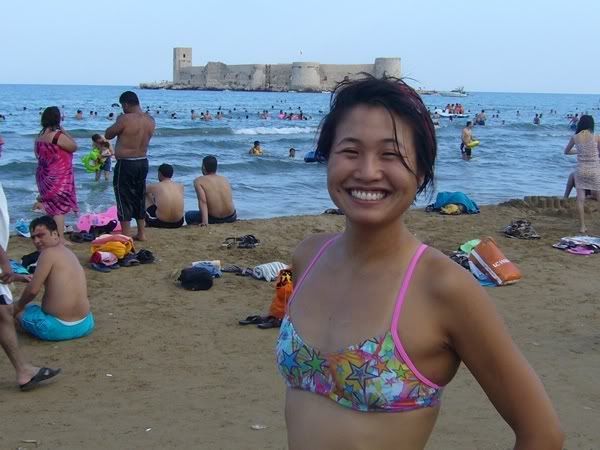 Like a true triathlete, she thought the best part was the food–authentic baklava and kebabs!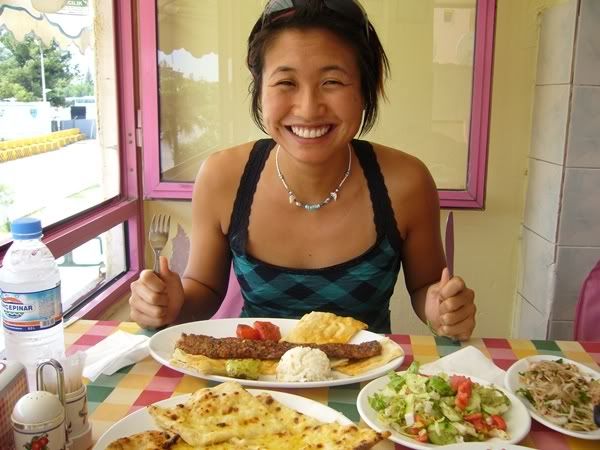 She had absolutely the BEST time ever.
He made sure that she and her warrior horse arrived safely to her next destination: Switzerland, for summer training camp with her pro teammates.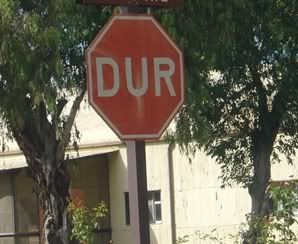 Then he stomped her big happy heart into tiny little pieces smaller than the grains of sand on the Kizkalesi beach.
And they didn't live happily ever after together…
However, the Asian Triathlon Superstar soon got over her heartbreak, and went on to win many more ironman titles, find true love, and live happily ever after.
Meanwhile, the tall and charming amateur triathlete lived a long lonely life full of misery and regret, knowing that he let the awesomest girl he will ever know slip through his fingers.
The end.