Well, it has been a great year for the Wongstar.  That's probably an understatement.
January 1st, 2009: I woke up with a terrible headache and declared, "2009, the year all our dreams come true!"  Someone beside me grumbled, "maybe not ALL our dreams" and I silently amended my statement to "2009, the year all MY dreams come true…" After scrounging for breakfast and rehydrating, I left the house and swam 100×100′s to begin what would become the best year of my life. (THUS FAR.)
Not only did I get my pro card, I also successfully passed all my board exams earlier in the year to officially become Jocelyn Wong, MSPO, CPO:  Certified Prosthetist-Orthotist & Professional Triathlete.  I need to make business cards that say that!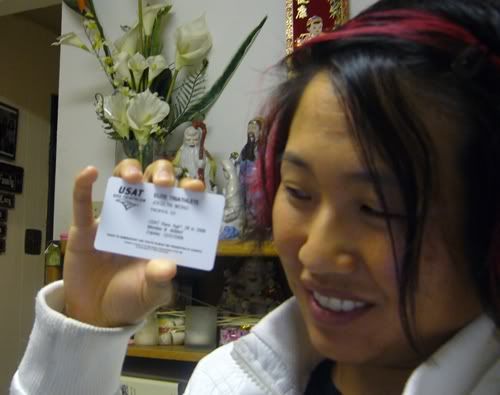 8 Countries Visited (* = 5 new ones):
Philippines
Singapore
China
Korea*
Turkey*
Switzerland*
France*
Mexico*
Russia doesn't count, even if I was in the Moscow airport for over 10 hours total.
Italy doesn't really count either, we just spent a few minutes in that long tunnel en route to Embrun.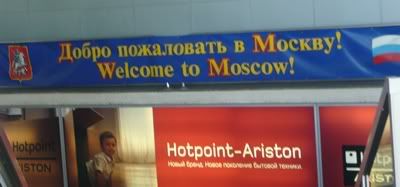 3 Prosthetics Missions in the Philippines:
Tigaon, Camarines Sur (Bicol region)
Dipolog, Zamboanga Del Norte (Mindinao region)
Binalonan, Pangasinan (Ilocos region)
6 Ironmans Raced:
134 Minutes Improved:
from previous ironman PR (that's 2 hrs and 14 mins)
from 12:08 at IM Wisconsin 2005
to 9:54 at IM Florida 2009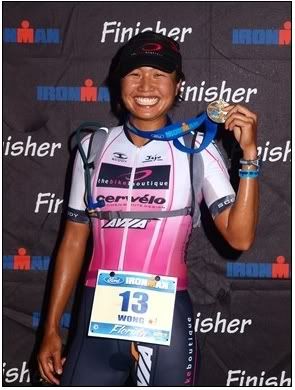 Countless Breakthroughs:
first time under 4 hours in the marathon
first time under 6 hours on the bike
first time under 12 hours in the ironman
first time under 5.5 hours on the bike
first time under 3.5 hours on the run
first time under 10 hours in the ironman (and under 11 too?!)
first time winning a pro race
first time winning prize money
first time running and winning a stand-alone marathon
haha even an almost "first time under 5 hours on the bike" in Florida…  Ended the year with PR splits of 1:05, 5:00, and 3:27.  Now if I can only put those all together in a single race, not too shabby eh?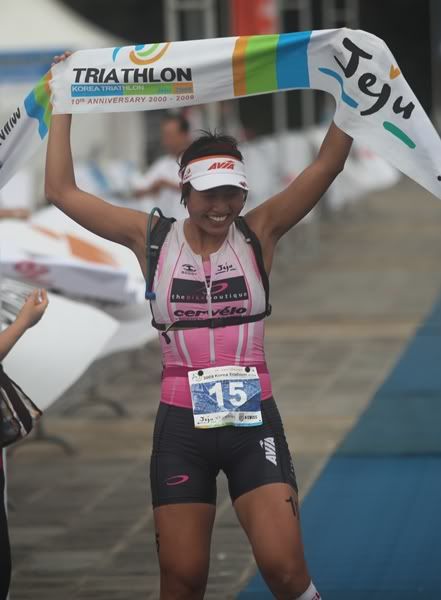 Somewhere along the way there were some other firsts in too:
first time attending the wedding of one of my college mates
first time seeing an "Oreo cow" or two
Highlight of my year is probably EmbrunMan: swimming a breakthrough 1:05 and shocking everyone with a 3:33 marathon off that ridiculous bike course (top 5, 2000 euros indeed!), best of all having a stunned Coach catch me at the finish line over an hour before he expected.  Breaking 10 hours twice in the span of 2 weeks was a close tie!
Lowest point?  There weren't too many.  Maybe having Khan the Warrior Horse die his untimely death, although the altitude marathon and "fixed gear" bike training in the mountains that followed his demise made me much stronger.  Like a true optimist, I see the good in every bad.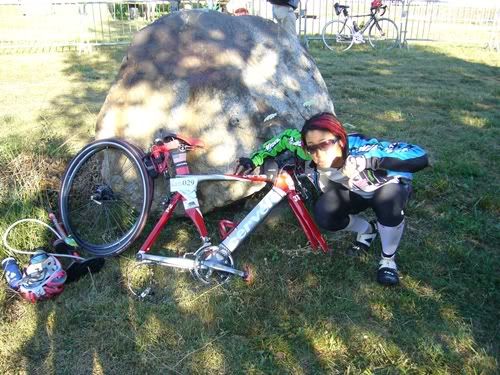 So how does one top the best year ever?  It won't be easy, but I've got a few pretty spectacular ideas.  Starting with the elimination of the hangover on January 1st.  You'll have to wait til 2010 to hear the rest, but it's just around the corner.  And if 2009 was not your best year ever, screw it, 2010 is bound to be better!
Say it with me:  2010 will be the year all our dreams come true!