So like everyone else, I can write about how my training is going during the off season, New Year's resolutions and all that, but who wants to read about the same old stuff?  No, what blog readers really want to hear about is a different kind of "social project."  Why are trashy celebrity magazines so popular?  Because we want to know everything about our favorite superstars.  Especially who's dating who.  Or, who's dumping who!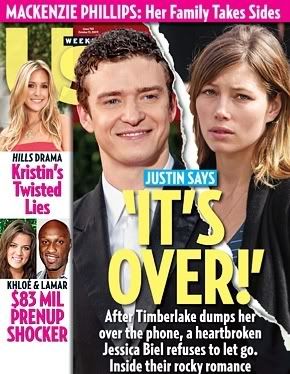 Yes, your favorite single pro triathlete girl is putting herself out there.  After an unpleasant experience over the summer at training camp, I was subjected to endless gems of dating advice from our dear Coach.  All very much appreciated (because he loves and cares about us!) although I couldn't get one thing he said out of my head.  He said I was trying way too hard.  I wasn't sure I agreed with this because I am such a busy triathlon superstar that I go on dates pretty rarely.  So it occurred to me that maybe because I date so sporadically, when I do date, maybe I try too hard?  Surely the solution must be more than the standard explanation that I just seem to attract douchebags and jerks.
To remedy this problem, I figured the obvious solution would be to date more often.  But where do people meet potential dates when they don't frequent bars and night clubs, and are no longer in school?  At the grocery store?  (But Mom gets all the groceries, thanks Mom.)  At the gym?  On group rides?  (Where the men are all old and married with kids?)  I train on my own at least 95% of the time I'm at home.  I also thought it might be nice to date a non-triathlete for once.  When triathlon consumes most of your day (and life), it could be a pleasant change to not talk about triathlon in all your spare time too!
So after reassuring myself that meeting people online is now quite normal (the movie "You've Got Mail" came out in 1998 after all), I signed up for a free online dating site.  Being a broke pro, I wasn't about to shell out $30+/month (!!!) for some of the paid dating sites.  WTF, you can buy a new pair of jeans for $30.  (Or two pairs at Walmart.)  And yes, this has provided me (and in turn, you) a very high level of entertainment to no end.
Well, time for a run, but next time I'll get into the parallels of online dating to online shopping… and the implications of being semi-famous when trying to meet new people on the internet.  Yes, I realize that long before this foray into online dating, I have already sold my soul to the internet and have a pretty sizable web presence.  Fantastic for sponsors and essential for self-promotional marketing purposes.  But I'm finding it a bit tricky to stay anonymous!