I think I would make a fascinating reality TV show.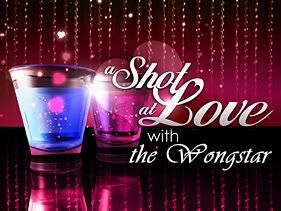 Some of my readers have been understandably confused with the whole idea of online dating.  No, we don't go into internet chat rooms and have virtual dates with each other's cartoon avatars.  I like to think of it as being set up on blind dates (yes, real ones, face-to-face) through a mutual friend.  The mutual friend being the internet.
First you set up a profile and upload a couple of photos.  Not unlike the teamTBB athlete profiles, where you put up a small summary of yourself, what you like to do, favorite music and movies etc., only without your real name.  There's the basic stats like your age, location, height (hooray), ethnicity, education, religion, and income level (which I conveniently left blank).  No where on my profile does it mention I'm a professional triathlete (or triathlete at all).  I am keeping my triathlon superstar alter-ego in check for the first stage of the screening process.  The last thing I want is a bunch of messages from trigeek boys.  Although I did find it a bit difficult to nail down some good photos of me where I am NOT racing or in a sporty outfit!
Then you start checking out other people's profiles.  If you are "browsing openly" you can see who is "checking you out" (i.e. visiting your profile) and they will know when you are "checking them out."  You can send each other "winks" and also messages.  The winks are more like harmless flirting, and messages are more like pick-up lines.  In either case, the objective is to get someone to check out your profile, and if they like what they see, you either initiate or continue the conversation.  If they are gross, you just ignore them.
Not too unlike picking up someone at a bar right?  Only I find it much more efficient.  You already know their education level, age, interests…and can just get a good initial vibe of if they are worth pursuing.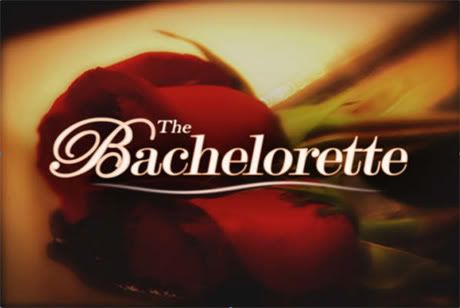 My brother is convinced that I'll only meet freaks and weirdos.  While there are in fact freaks and weirdos out there, they usually don't pass my initial screening process.  Let's put an example here.  So I mentioned in my profile that I was amused at the parallels between online dating and online shopping.  I mean, you can narrow down your search parameters (e.g. single guys between the ages of 27 and 34 who have at least a bachelor's degree and are 5'11″ or taller, living within 25 miles of me).  And as you are looking at one guy's profile, there's a panel on the right side of screen with suggestions for 5 other guys similar to this one I might like.  Just like when you buy something online, you get "Customers who bought this item also purchased these items."
Well, so one fellow I'll call "K" wrote me a 3-page essay to me as his first message.  Here are some very entertaining excerpts:
Subject: online dating like online shopping?
"For me it feels more like a job interview than shopping…"
"I have no problem with saying "no, I don't think we're a fit" if we're not a fit. Some people are turned off by the bluntness, and are always surprised when I ask point blank what the situation is. Last night I asked a girl whether she thought I was gay or not (in the bar scenario), and it cleared things up real fast… apparently she thought I was, and so therefore wasn't really chatting with me to chat me up. Oh well."
I'm not sure how telling a girl that other girls think you come off as gay is even remotely attractive when looking for a straight male to date.  Unless you are applying to be my gay best friend, which clearly you're not…
"I am not nearly as athletic as you… nor as tall. Would that be a problem for you?"
Actually, K, that is a problem.  I'm fine with guys who are not as athletic as I am (that would be 99% of the world right?) but unfortunately I'm a height snob.  I know this sucks, but I am getting better…I mean, I lowered my minimum height from 6'2″ all the way down to 5'11″, anyone that knows me knows that is progress!!
Although the real deal-breaker was not your lack of height but maybe the next paragraph…
"And I'm one of those people that do the transition between crush-target and friend rather smoothly; many of my female friends I met through this site, including my best friend, for which I'll probably be second-in-line to be the Maid of Honor. She's told me that she's not going to make me wear a dress, though…"
Again…I'm not looking for a gay best friend.  I already have a couple of them who are *NOT* in the closet.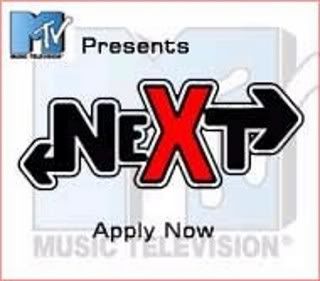 And seriously, where on my profile did I say "please write a 3-page essay if you're interested," never mind "please write a 3-page essay on the many reasons I should NOT date you"???  Please, stick to short pick-up lines.  The content of the first message is mostly irrelevant as you just check out their profile anyway before deciding if you want to talk to them.
I felt bad that he seemed to have put in some time to write such a long first message.  Then I wondered if this was his sneaky way to guilt-trip me into responding to him.  Well I ignored it for a week, then felt compelled to respond.  At first I thought of just being blunt like he claimed to be and saying "No, I don't think we're a fit" as clearly we were not a fit.  Then my sister had a better idea.  He was the one that said it was like a job interview!
"Dear K:
We interviewed a number of candidates for the position, and we have determined that another candidate is the most qualified for the requirements of our opening. This letter is to let you know that you have not been selected for the position.
Thank you for taking the time to come to meet our interview team. The team enjoyed meeting you and our discussions."
Now before you say "damn Wongstar, you're a harsh b*tch," I did in fact get one last message back from him:
"I usually don't respond to rejection letters but I have to say that your message was uber awesome. Best wishes with your search!
-k"
Yes, "uber awesome" is my middle name.  It is both my blessing and my curse.
The next installment will elaborate on the guys who have successfully made the first cut, and have progressed to the face-to-face interviews.  Yes, the real dates.