Well my Facebook and Twitter have been abuzz with my latest new sidekick, code name "White Tiger."  When are we going to see real photos of this elusive White Tiger? everyone's been asking.  Perhaps he doesn't really exist!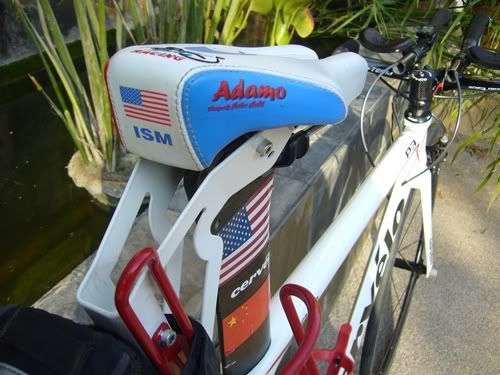 Indeed it is true that according to Chinese mythology (aka Wikipedia), "Legend had it that when a tiger reached 500 years old, its tail would turn white. In this way, the white tiger became a kind of mythological creature.  It was said that the white tiger would only appear when the emperor ruled with absolute virtue, or if there was peace throughout the world…"
One of the Wongstar's virtues?  World peace, of course. (Coincidentally, the answer to all beauty pangeant questions.)  The White Tiger is also a Chinese constellation that represents the west and the autumn season. And hey, I'm from the west and was born in the autumn!  How about that.  In Imperial China, the tiger was the personification of war, and one of the 12 Chinese zodiac animals.
As of last Sunday it is now the Year of the Tiger (Happy Chinese New Year!), so very fitting that I've named the new warrior sidekick "White Tiger."  (He's got red racing stripes.) Yes, it still amazes me that I get a new bike every year.  After 2 seasons riding and racing two models of the P2C, I got the best Valentine's Day/Chinese New Year gift EVER…a sparkly white 2010 Cervelo P3!!!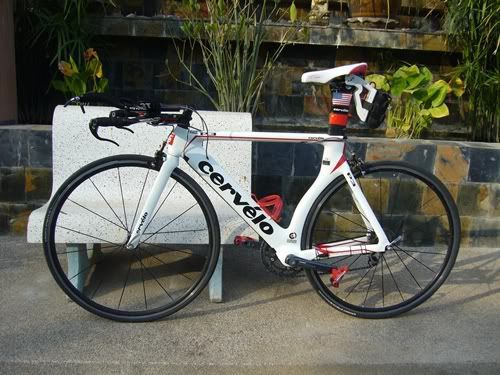 I was quite happy with my 2006 P2C (code name "Blue Steel") and also my short-lived 2009 P2C (code name "Khan the Warrior Horse"). My first two Cervelos took my Ironman bike splits down from a 6:12 down to a 5:35, then a 5:09, then a personal best 5:00.  That's right.  I can honestly say "Riding a Cervelo took over an hour off my Ironman bike split." Not too shabby, P2C's!!
Apparently team management decided that I was now worthy of an upgrade!  Well I apologize for the technical difficulties; my blog has been so awesome that it sort of, er…broke…and haven't been able to post pictures.  And it's against my religion to write a blog without pictures.  I think I've finally figured out how to get around it.  In the meantime, it doesn't hurt to build up a little suspense, now does it??
So despite the fact that I got him on Valentine's Day, Coach has warned me already not to get too attached to this guy and that I shouldn't think about him "that way."  White Tiger is "just a tool" for me to use to become a better athlete.  This was because Coach was there
when Khan died his untimely death
on the way to that starting line in France, and I cried (well wouldn't you?) so now he doesn't want me getting too attached.  I think this is really just Coach's way of delivering subliminal dating advice:  
don't get too attached to any boys, they are all just tools.
HAHAHAHAHAHA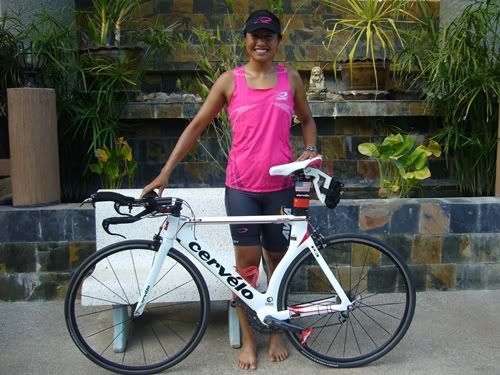 So this is why White Tiger shall be referred to as my faithful sidekick, and not my true love.
Fine, Coach, fine.
Thank you Cervelo and the Bike Boutique!!!  Special thanks to the TBB mechanics who helped assemble White Tiger just in time for V-day & Chinese New Year!  We've already gone on a few rides… the verdict?  The Dynamic Duo (Wongstar + White Tiger) are screaming fast and super aerodynamic!  I'm forecasting that the Year of the Tiger will see even faster bike splits.  :D