Featuring the cute little kids playing musical instruments and dancing.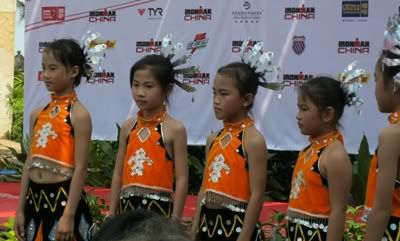 The Marshes…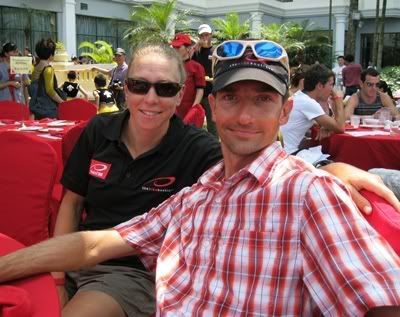 Sitting at the "Professional Athletes" table.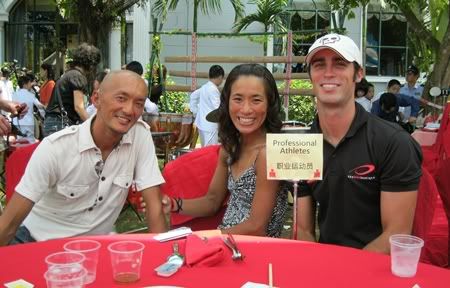 A new friend for life! Kana, recipient of the Wongstar's magical spare tube and CO2.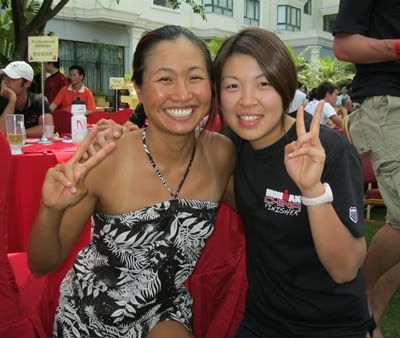 I was super stoked to see her on the podium for her age group: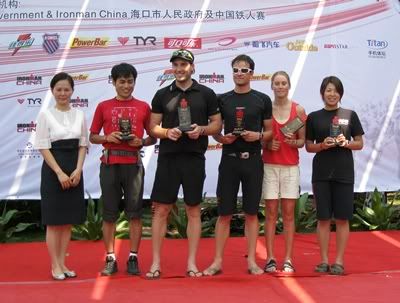 My buddy Larry, we met 2 years ago in the same local tri club training for IM China 2008. He then moved to Beijing to pursue his dream of becoming a Chinese movie director and I moved to all over the world to pursue my dream of becoming a professional triathlete.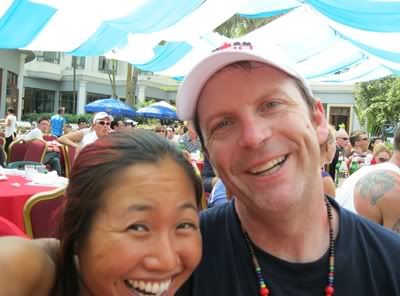 The pro chicks on the podium. Funny that I only missed getting called up by one spot!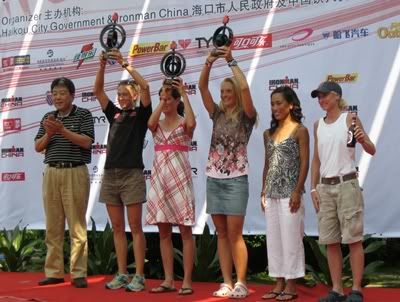 Amy giving her speech. She hates public speaking!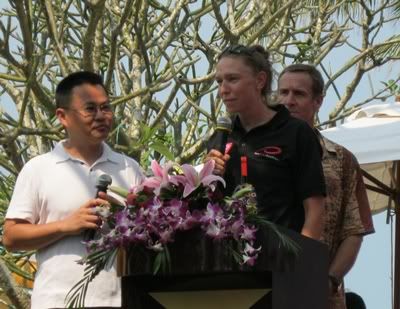 Amy with her sweet Ironman champion trophy. Yes, I was super jealous!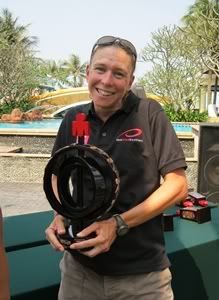 With Steph Cox, media coordinator, who got to coordinate all my many many media requests.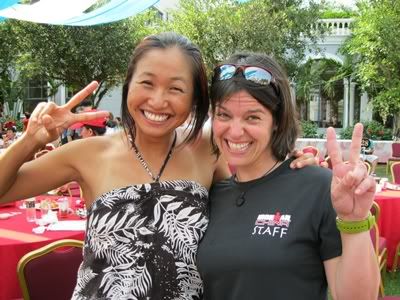 And ah, my friend Morten! Looking much better the day after the race, if you catch my drift, and surprisingly tall when standing upright and fully coherent. He did not remember me at all. "Morten, you had your head in my lap for 20 minutes and you don't remember me at all??"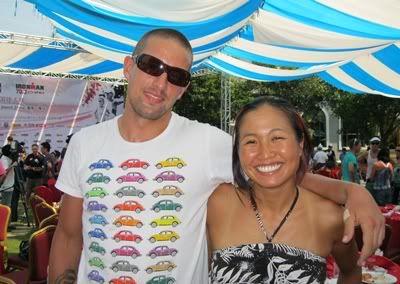 With race announcer Whit and teammate Mat: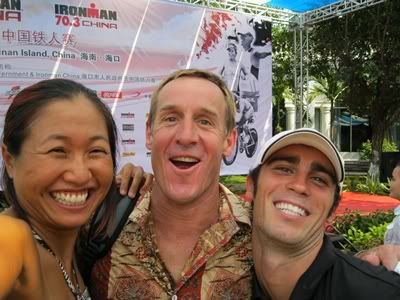 And then the incredible Shingo Tani, who is 42 years old and took 4th in the pro division.
The Wongstar: "I want a picture with Shingo Tani! He's famous!!"
Shingo Tani: "No, you're famous!"
The Wongstar: "No, YOU'RE famous!!!"