So most of my TBB brothers and sisters are over in Switzerland for summer training camp. I, too, was just about to click "purchase" for my air tickets to Europe when the Boss re-assigned me to a new (not-so-)secret mission: stay on home soil here in the USA and tackle every single American Ironman on the WTC circuit this summer.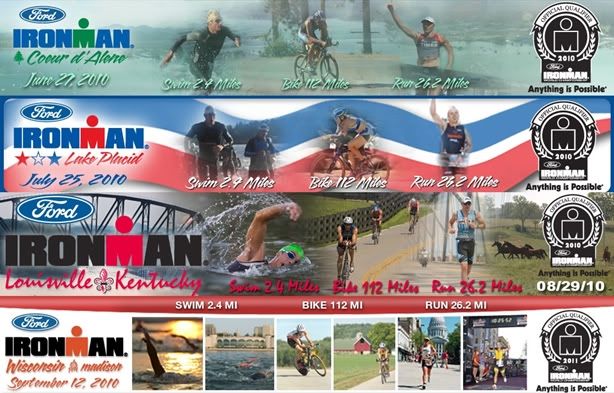 …because everybody knows one of the early steps to complete and utter world domination on the path to becoming an international triathlon superstar is step #11: conquer all the races in your very own backyard.
Makes sense, doesn't it? Especially with this new $750 WTC pro license where I automatically get "free" entry to every Ironman. This wasn't the case last year, where you couldn't always get into a race for free if you were a brand spankin' new pro. When I forked over my $785 ($35 service charge) back in January, I had half jokingly declared that I would get my money's worth by racing every single WTC event. The Boss, however, was not joking.
I will miss my teammates and Coach this summer but I suspect this solo mission is also A Test. Yes, Coach enjoys testing us, especially when we are young Padawans with much to learn. Just like That Test I had when left in Korea for 3 weeks by myself when everyone had left and gone to Kona.
And like a true superstar hitting the road, this is going to be fun and exciting and full of shenanigans (my favorite word in case you haven't noticed), because I am going on a tour of the United States and will get to race more (and for much cheaper) than I would in Europe. I've packed for 3+ months away from home and will be living out of my suitcase jumping from homestay to homestay.
What's the race schedule look like? Well, American Wongstar fans rejoice. I'll be on the start list of any and every M-dot Ironman race on the calendar. You can take a look at the updated race schedule on my newly revamped official website, www.theWongstar.com. Oh yes, "coming soon to a town near you!" indeed.
Here's the lay of the land and master plan: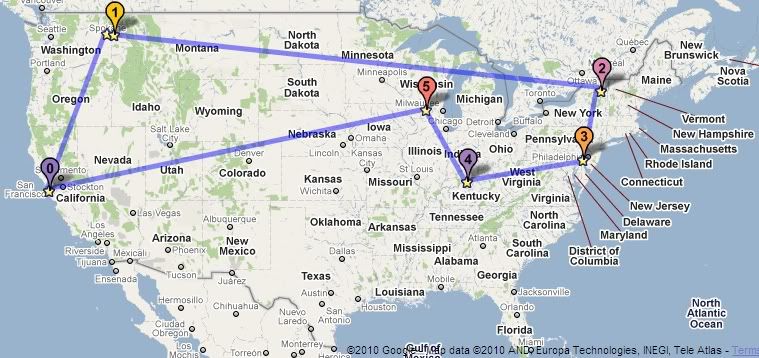 0. Pacifica, California: Wongstar's home base headquarters
1. Spokane, Washington & Coeur d'Alene, Idaho: Summer Headquarters #1 and Ironman #1
2. Lake Placid, New York: Ironman #2
3. Wilmington, Delaware: site of the first Bike Boutique USA aka Summer Headquarters #2
4. Louisville, Kentucky: Ironman #3
5. Milwaukee and Madison, Wisconsin: Lady Gaga Monster Ball Tour & Ironman #4
This morning saw me going from Point 0 to Point 1 to kick off the first leg of my tour. You know, last summer I mastered the art of packing light for the whole Korea to Europe to Korea trip but I seem to have reverted back to my old ways. I mean, just like my friend Lady Gaga who is also on tour this summer (our summer tours will be colliding in Wisconsin so we can catch up and make guest appearances for each other), it's important to pack enough for the many wardrobe changes. Including the fabulous cowboy boots I got in Cozumel last November.
So Spokane (basically Coeur d'Alene's neighboring city) welcomed me with open arms today and will be my headquarters for the next 2 months leading up to Lake Placid.  My college triathlon club coach Mike and his wife Susan have generously adopted me, and here is my new roommate Maddie hanging out with the cowboy boots and summer tour wardrobe.
More Spokane adventures coming soon, I also found out while perusing the airline magazine that the Star Wars Symphony is coming here on the 19th!!! Which means that I only have 11 days to find a nice geeky boy to take me.