I fell in love today.
I was strolling through the coolest neighborhood in town here, where I've been lucky enough to be hosted for the past several weeks (by both the Bike Haus and now across the street at Mags', another local cyclist). On a whim, I stopped by a leasing office and inquired what was available. (This is ***FORESHADOWING***. Don't you love it when I point that out? Scottie always called me Captain Obvious. Some rather large changes are happening in the life of the Asian Triathlon Superstar in the coming weeks, so stay tuned. It's all very exciting as usual.)
All that was available and within my paltry pro triathlete budget was a studio that is 310 square feet. I don't really have a great concept of square footage, but when I saw it, I fell in love! And it was ginormous!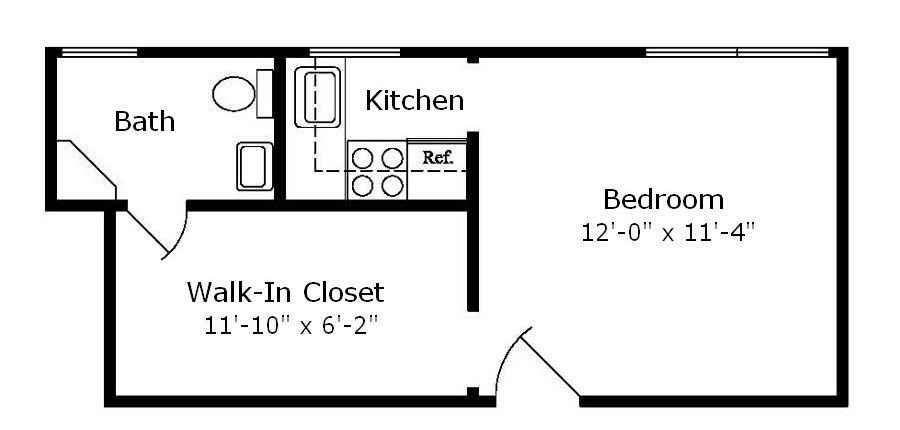 You see after living out of my suitcase in generous people's guest bedrooms this summer and in small hotel rooms in various foreign countries before that, all I could think was "gosh, it would be so nice to have a place of my own!" At the first Philippines camp, we had largish hotel rooms, but no kitchen (I cooked in the bathroom, remember?). Switzerland last summer, I shared a space with both the Bean and LC, where we threw two mattresses in the living room and stuck LC in the hobbit hole. In Korea I could touch the stove while lying in bed and open the refrigerator while taking a crap. And of course there were the fabulous petite lil F1 Hotel rooms as immortalized by video tribute in Amy's blog.
So yes, 310 square feet that includes my very own kitchen is a DREAM! I really don't have much. I like to live a minimalistic lifestyle, and who couldn't after packing all the essentials into a rolly suitcase and Hello Kitty bike box?
I did figure that the floor plan needed some modifying. The apartment manager said that previous tenants have fit a twin bed in the "walk-in closet". Hmm, I think even a full-size one can be squeezed in, but maybe having a twin will reinforce "good behavior."
So yes, White Tiger can have the bigger room, and I am thinking of resurrecting Khan the (Dead) Warrior Horse as Khan the Kourier Horse–a single-speed commuter bike.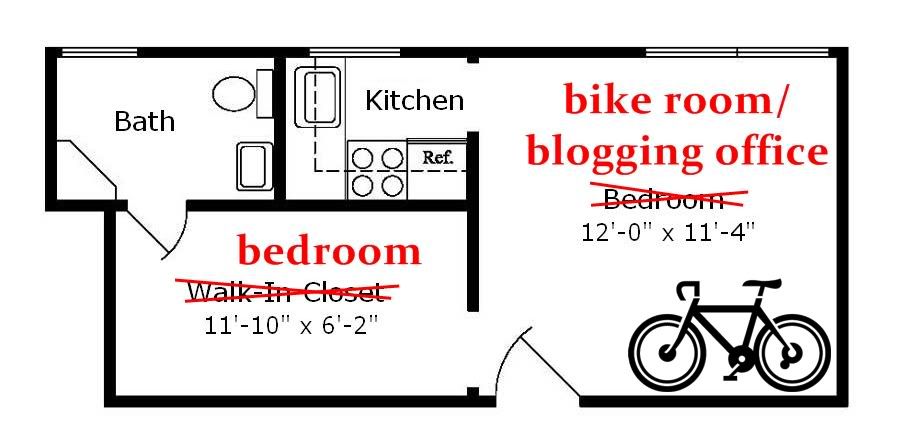 So yeah, stay tuned. The next time you hear about this place I may very well be saying "Hey this is Wongstar, welcome to my crib!"