Now that my last race report is done and I have 6 weeks reprieve til I leave for the next one, I can go back to writing about completely non-triathlon related stuff. Like dating. This seems to be a much more popular topic than triathlon, for the same reasons that terrible reality shows on dating are extremely successful. (Yes, I admit that I too have been fascinated by Tila Tequila, NEXT, and Rock of Love.) Maybe I'll start checking in once a week with "Wongstar's Weekly Wooer Woes." Yea or nay?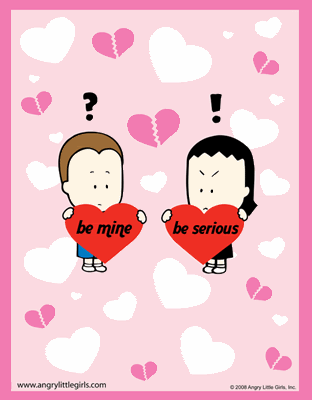 First I'll have to say that as a minor internet celebrity, all potential suitors should know that I automatically come with a bright orange sticker on my head that says "Google me at your own risk." This is my way of saying I have the right to blog about past dates and take no responsibility for any hurt feelings should a former suitor "accidentally stumble" on my blog. (Stalker.) That said, names have been omitted to protect the innocent and repulsive.
You've been warned!
Today I'm going to talk about running into exes. I've been doing triathlons long enough (over 10 years now) and have dated enough athletic-minded folk (triathletes or those that years later might have gotten into triathlon) that it's inevitable I start bumping into them at random races (especially with the amount of racing I do) or say, training locales back home that we both used to haunt.
I will have to say, as picky as I am, once I do find someone somewhat worthwhile, I am not usually the one who breaks things off. Ok, sure, I'm usually (always?) the one that ends up moving away, but I'm such a romantic sap that I believe true love is worth crossing oceans for. It's not my fault that the guy never feels the same way now, is it? No matter, I get over it soon enough, and my consolation is fancying myself as The One That Got Away. Makes me feel like less…pathetic of an anomaly for still flying solo when nearly all my grad school classmates are engaged or married.
This was confirmed last week when I ran into an ex at one of the five or so swimming pools I rotate through when back home in the San Francisco Bay Area. He was the one that spotted me, and I really had nothing to say, finished swimming before he did and made a quick escape. After arriving home, an unfamiliar phone number called, and having deleted it years ago, I made the mistake of picking up. (After having my cell phone and thus all my phone contacts stolen in Thailand, really, it could've been any one.) Oops. After mumbling something about bad reception, I hung up. He then proceeded to call back three consecutive times. I was wise enough to now save his number and label it "Don't Answer."
insert evil laugh here….BWAHAHAHAHAHAHAHA
It's good to be The One That Got Away.
This does beg the million dollar conundrum: better to delete an ex's phone number so you don't drunk dial him, or keep it so you don't answer it when sober?
Happy true love hunting, everyone.