This blog is dedicated to Becky May and her cute lil nephews, as she specifically requested a pumpkin-carving blog since Halloween is not as big of a deal in Australia as it is here. Happy pumpkin carving!
Things you'll need: a pumpkin, pencil & paper, scissors, Sharpie, pumpkin carving knife, spatula, nail polish remover, candle, and some 1980′s nostalgia.
step 1: pick the perfect pumpkin. (see previous blog)
step 2: pick a sweet design.
Everyone keeps guessing I'm going to be a Thundercat for Halloween. I'm not, but it inspired me to make a Thundercats Jack-o-lantern.
You can do a Google image search for whatever design you want, then use your laptop like a shadowbox to trace the design.
Then you have a stencil, and you Sharpie the design onto your pumpkin.
Make sure you pick the nicer side of the pumpkin as your "face." Unless you are going for the teenage acne look.
step 3: carefully cut the top off.
Cut at an angle, with a little wedge, so it doesn't fall in. It is highly recommended to use one of these special pumpkin knives (you can get them at the dollar store or anywhere around this time of year, really), so you don't accidentally cut off your finger.
If you do happen to cut off your finger, wrap the appendage in a ziploc baggie before putting it on ice, so that it won't get frostbite before the emergency room doctors can reattach it. I am serious. (Ha, and you thought I wasn't using the MSPO or the CPO behind my name.) If you don't believe me, I can recommend a good prosthetist if you need a partial hand prosthesis.
Step 4: De-gut the pumpkin.
Ok, this is the gross part. You gotta stick your hand inside and get all the pumpkin guts out.
It's kind of like reaching inside a turkey or chicken. This is why I only ever buy boneless chicken breasts at the supermarket.
Step 5: Carefully carve your design.
Step 6: If there is Sharpie marking leftover on the pumpkin, use nail polish remover to take it off.
The stuff with real acetone in it is the best. But I suppose, toxic. Try not to inhale it to get high.
Step 7: Choose the proper candle.
The best candles to use are the nice scented ones that come in a glass candle holder already. This way you won't burn the house down. Plus, raw pumpkins smell nothing like pumpkin pie or spiced pumpkin lattes, which confuses me to no end. I wanted to get a pumpkin pie-scented candle but for 99 cents had to settle for the vanilla cream one.
Step 8: Curse a little… because the top you cut in the pumpkin was slightly smaller than the candle you bought.
Step 9: Shove the candle in anyway.
Step 10: Admire your mad pumpkin carving skills while singing the theme song to Thundercats.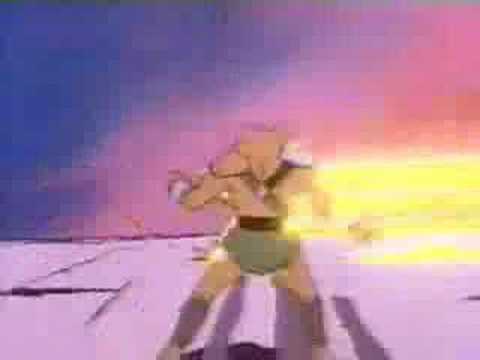 And that's how to carve a pumpkin, Wongstar-style.