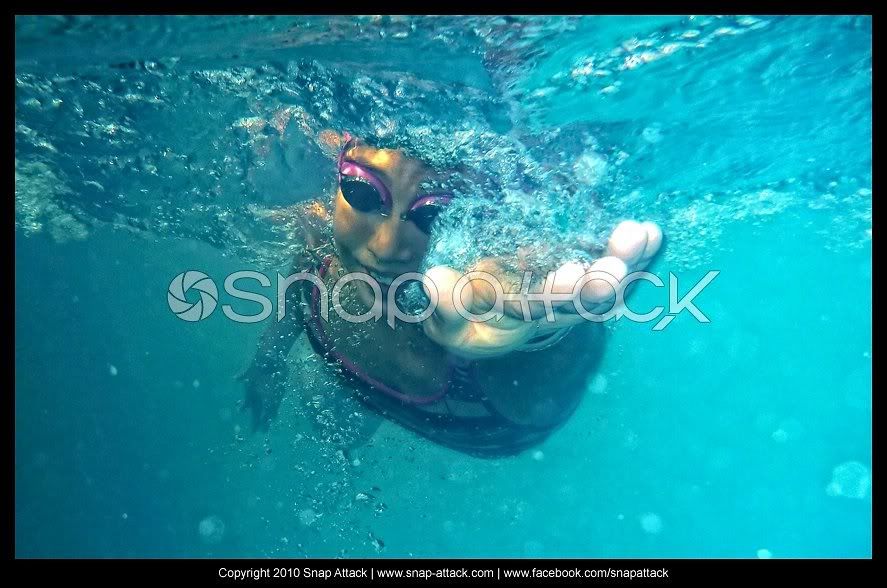 So. It happened. I swam faster. It was awesome. It was glorious. I wasn't the last pro out of the water. I actually came out in front of 5 pro women. And 2 pro guys. I will write out a full race report within this next week but am home for just the next 36 hours for my birthday, I mean Thanksgiving, so I will blog about what everyone wants to hear about most anyway…my swimming!
Well last year after a lot of hard work, I got my swim down to a 1:05 at Embrun. But I was also training with Coach and the squad, while overseas at training camps for 7 months out of the year. It is easy to be motivated in a group setting with a scary Australian man yelling that you are weak sauce and throwing water bottles at you while stalking you up and down the pool deck every morning. Yup, that is what Coach means when he says he's got his foot shoved up your arse at training camps. Well, training camps are expensive for a rookie pro and after racking up some good debt last year, we knew that it wasn't a sustainable option for me. It's not like I'm a Chrissie or James, where I can keep going into debt for just another year and then break through and start winning races left and right. I'm pretty in touch with reality (while just a bit out of touch, enough to chase the dream) so I know that I still have some years to keep chipping away before I get there.
Now that my season is finally over for 2010, I can look back and get a clearer picture of things. I was initially surprised when Coach had me stay in the USA for the summer, but now I know it was because I needed to learn to do this on my own…without his foot shoved up my arse. The funny thing was that when the year began, Coach told me in Thailand he didn't care if I didn't swim faster than 1:05, we should focus on my biking and running as I could make greater gains there.
Unfortunately I never came close to 1:05 all year–2010 began with a 1:18 in Malaysia, then a promising 1:11 in China, but got slower and slower until I hit a low of 1:22 in Coeur d'Alene. My swim had a bumpy summer, I trained mostly on my own since I was moving around so much. My average swim split for the year was about 1:16 for the 7 ironmans going into Arizona. It got to the point where I was losing more time swimming than biking or running. Which is totally dumb when the swim is only 10% of the whole race!
After Wisconsin, I had a very serious Skype talk with Coach to re-evaluate the plan. It was time to really focus on the swim. Otherwise, "next year will be more of the same." Now, the only question that remained was, do we start the new swimming plan before or after Arizona? He had me give it a think. The swimming plan meant much more swimming and putting the bike and run on the back burner. My conclusion was to dive right into the swim plan, otherwise "Arizona will be more of the same." I didn't want to stay the same. I wanted to get better, to be better. I was willing to sacrifice having a worse bike and run and told him that if I came out with an awesome swim and nothing else, I would still be very happy with my race.
Now there have been a lot of you very concerned with my swimming this year and lots of well-meaning fans (as well as ill-willed internet trolls) who have tossed me all kinds of advice, encouragement, and insults. It seems everybody has their 2 cents. It's been tough trying to cover my ears while navigating all of this but I think after going 1:06 in Arizona I am finally on the right track. So without further ado…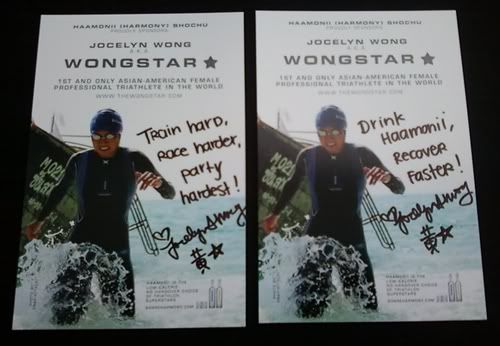 How to Swim Faster in 5 Easy Steps.
1. Have faith in your coach.
We tried some new things both this year and last year, and learned what didn't work. Which is part of the process in figuring out what does work. I admit that it was frustrating having my technique experimented with and it seemed that we were starting over at every new training camp. There were times when I struggled not to question what we were doing and times when I felt Coach had given up on me as a swimmer, but in the end, I kept on listening. When there are so many other "experts" trying to tell you to do 100 other things, I have learned to just smile and defer back to The Coach.
2. Swim more, swim harder, and swim with others.
There came a point where I felt like I lost a ton of swimming fitness, probably right before Coeur d'Alene. Swimming 2.4 miles alone was actually a struggle. On the new swim plan we embarked on just one month ago, I ended up swimming more than I was biking and running, with more than half of the sessions in a group setting to push me out of my comfort zone. It is hard for me to swim with high intensity when I train on my own. On race day, I ended up just pretending I was swimming with my lanemates Zeke and Mike, and was able to stay on some feet the entire way…without feeling like the swim wore me out!
3. Pray to Grilled Cheesus.
Just like the Genie in Aladdin, He listens. I wonder what my next two wishes should be. I'm thinking true love and the ability to eat whatever I want without getting fat.
4. Believe in yourself.
See, Coach had told me it was all about mastering the Jedi mind tricks. He said the one thing I need to work on is the brick wall in my head that says "I can't swim." So I decided to shut off my brain each day as soon as I jumped in the water. (I don't dive.) And just swim. And just swim hard. And not worry about what my form looked like. (More than 3 swim coaches can attest to the fact that when I try to think about correcting my form, it gets worse.) I had to start believing. Believing that I could swim faster. Believing that I could stay on that person's feet just a little longer. Believing that someday I will have a pro-worthy swim split. I stopped doubting myself, and just went for it.
5. Expand your swimming wardrobe.
This was the biggest secret yet! Coach said "Swim like Bella." He probably meant for me to attack every swim session like Bella, but of course I also interpreted it as "get as many swimsuits as Bella." Staying motivated in your least favorite discipline can be difficult when you have to swim 7 times per week. But not when you have a superfun and cute outfit for each of those 7 swim sessions!
Ok, I don't have 7 different cute swimsuits yet BUT it is my 29th birthday tomorrow and I am not above accepting birthday gifts from fans. If you want to help me swim faster, you can send me a sparkly new swimsuit to the Bike Boutique in Delaware. Size 32. One-piece. I'll totally model it here on my blog. I'm not being facetious. I've had random fans ask me if I could set up a P.O. Box so they can send me random fan packages without me thinking they are stalking me. Just send it to me in c/o the store and that way I don't have to tell you where I live. I also accept gift cards from Trader Joe's and Itunes.
yup, happy birthday to me and happy Thanksgiving to everyone else! Don't forget to catch the Punkin Chunkin broadcast on the Discovery Channel tomorrow at 8pm after you stuff yourselves silly. Hopefully they won't cut the part where I'm sporting my pumpkin tiara. Happy eating day tomorrow and thanks for all your support!