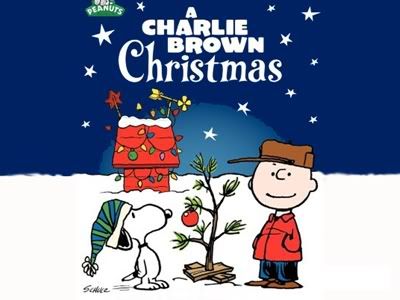 It was just like A Charlie Brown Christmas. There was a dog:
There was a Christmas tree:
There was even some advice, with me as Lucy in the psychiatrist booth.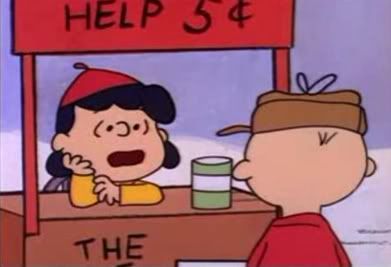 Only it wasn't. There was a lot more food and dessert, a Nerf war, and some adult beverages…and my advice was very questionable.
But then again, Lucy's advice has always been questionable.
Anyway…this is how my original blog began:
The end is near! The end of 2010 anyway. And the end of a decade. Has it really been over a decade since I was in high school? So over Christmas, at one of the many family feasts, my older cousin invited her co-worker and his family, which included twin teenage daughters that were high school sophomores.
My cousin proceeded to brag about me: what I do for a living (triathlon) and also what I went to grad school for (prosthetics). I then found myself giving sage advice to the high school girls on how to get into every college you apply to and, of course, dating advice. By then this was the third Christmas feast and I may or may not have been tipsy. Sober or not, I found it equal parts miraculous and hilarious that I had somehow turned 29 years old within the last month and was in the position to give advice to 15-year-olds. Holy crap I just did the math on that; they were like half my age. (!!!) Ok, maybe they were 16. Still.
Well, whether I was qualified to dispense advice or not, here's what I said…
How to get into every college you apply to:
1. Get really good grades.
2. Study like hell for the SAT's, and retake them a few times.
3. Kiss up to your teachers so you can get great reference letters.
4. Participate in extracurriculars.
They asked about the "personal statement" and I wasn't very helpful; I just said that I had always enjoyed writing and was always pretty good at it. I also didn't elaborate on the above four points and tell them about my 4.0 GPA and valedictorian ranking, or the 1510 SAT score, or that I was captain and MVP of the cross country team, rifle captain of the color guard, played the flute in the symphonic band, and was some type of board member for various clubs (the Chinese Club, the science club, the Spanish club, the Block W letterman club). Ah, minor details. But that's how I got into every college I applied to. (Yes I just tooted my own horn but keep reading.)
My dating advice was along the lines of "Go to prom but don't take high school boys very seriously." Their dad wanted them to wait until college to date and I remarked that he was being pretty generous as Momma Wongstar didn't want us to date until we graduated college. (HAHAHAHAHA.) They wanted to know who I went to prom with, and I said "some idiot who now works at the Costco gas station. That is why you should date college boys, because high school boys are dumb."
Of course, being high school sophomores, this whole thing could totally backfire and they might hook up with college boys while they are still underage. Oops.
I also told them that in high school, it was important to learn not to be so awkward around boys. Maybe I was really just talking to my 15-year-old self. I was way more dorky and awkward than these super cute twin girls, who aren't really awkward at all, and who probably get asked out by ALL the high school boys ALL the time. You know, my own nerdy high school self probably would've hated them. Yeah, the high school Wongstar had to ask three boys before scoring the prom date who now pumps gas. But she got into all her colleges and turned out all right despite being such a late bloomer. Wait, how did this turn out to be a rant about me during those awful high school years…
Anyway, here are a gazillion Christmas photos from the multiple feasts where, if you remember my Thanksgiving blog, we slaughter the entire friggin' animal kingdom. Every meal includes at least 5 types of meat and 5 types of dessert. Hey, we Wongstars don't do anything half-assed. There was a Chinese/American feast, a Burmese feast, and a Chinese/Filipino feast…
The edible animal kingdom:
Now there are two things you can add to any dish that make everything taste better: garlic and REAL BACON.
They went into the mashed tators and my new holiday favorite as inspired by white people: green bean casserole!
Speaking of high school days, the holiday soundtrack included Hanson (my collection), the Carpenters (Mom's collection), and the very awesome Trans-Siberian Orchestra.
While the girls did the cooking, the boys (my bro and my dog) had a little Nerf war:
The first bottle of Haamonii was popped open before 3pm on Christmas Eve, and let me tell you…holidays with the family have never been so tolerable! I mean, enjoyable! I mean…!
Right, moving on, dessert:
Apparently white people do fruitcake and Asian people do Christmas logs:
And it wasn't Christmas without a screening of Elf!
It was also the first Christmas for the newest generation of our family, baby Ethan:
Seriously. And so you see why one of my winter goals is always "Don't get fat over Christmas." I managed to escape any further fattening and made my way back to The First State without getting stranded in any more airports. I will miss the dog and everyone else but it's back to work. You don't become a triathlon superstar by getting fat over Christmas.