Yesterday, December 7th was Delaware Day. All Delawareans know this because December 7, 1787 (it's printed on the state flag) is the day we became the first state to sign the Constitution.
First State pride!!!
Well, I guess I can't say "we" just yet. I had this great blog planned about getting sworn in as a Delaware resident but I went to the DMV yesterday with proof of my new residence but not proof of birth. No, I didn't fail my driving test, I swear. I'll return tomorrow!
Instead I leave you with a Delaware Christmas song: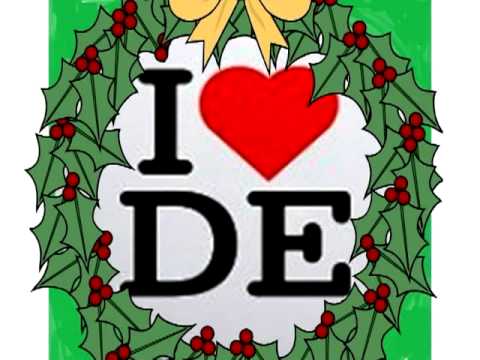 By our very own Todd Chappelle. Not to be confused with Dave Chappelle. And yes, I have done lots of tax-free shopping, eaten the "Bobbie" sandwich at Cappriotti's, and gone to a Blue Rocks game…though as you recall I didn't get to see Mr. Celery.
ah well. There will be many more first adventures in the first state!