I guess if we're calling it the first annual, that means we're obligated to have one next year too, aren't we?
Things have been buzzing at The Bike Boutique in downtown Wilmington and we're getting ready to kick off the Kona Viewing Party coming up on Saturday. Mac ordered some hot pink and black bean bags and they are SUPER comfy for watching TV on. Of course I tried them myself. Only the best for our customers!
The hot pink Christmas tree went up weeks ago. We don't mess around here.
There's going to be a ginormously awesome mega sale going on Saturday too. It's ridiculous! I still can't believe there's no sales tax in the first state. Just another of many, many reasons to come shopping here! The details on the big one-day promos are in this sweet poster I designed: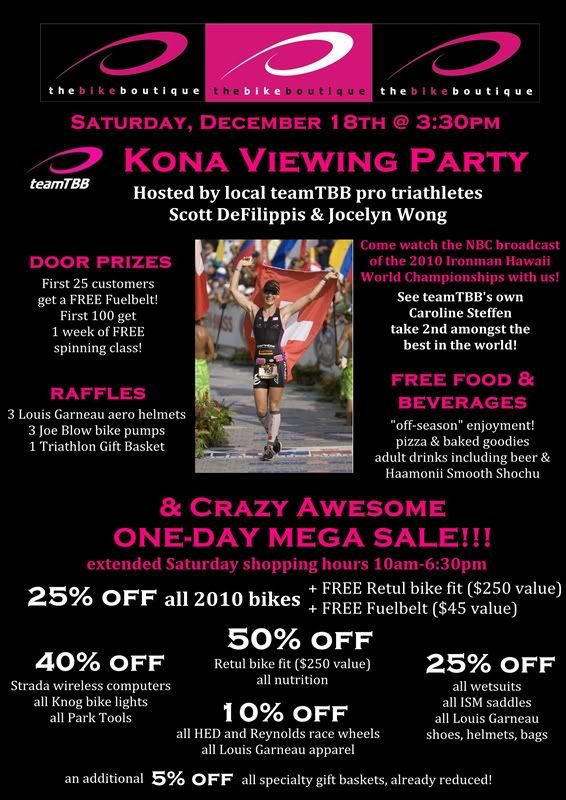 It's gonna be great! Scottie is coming into town too. I can't wait!