Wow, it's the first time in 3 years that I actually get to spend Valentine's Day in this country and not at training camp in a hot & humid Asian country. In 2009 I was in the Philippines and last year I was in Thailand.
I didn't get a chance to post up a V-day blog last night as I was too busy eating a hefty slice of Godiva chocolate cheesecake. I usually don't like cheese or cheesecake, but if it's chocolate-flavored then that makes it allll right.
Plus the Cheesecake Factory gets "bazinga" points from the Big Bang Theory.
Anyway, nothing says love and hearts like my favorite little Asian comic girl. She likes white boys, just like me. These are from Lela Lee's book "Angry Little Girls in Love."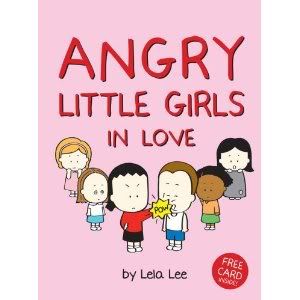 Here's my version of the 6 stages of dating:
Stage 1. The First Date.
Stage 2. You realize he's not The One.
Stage 3. At this point, you don't really care if you hurt his feelings.
Stage 4. See other people.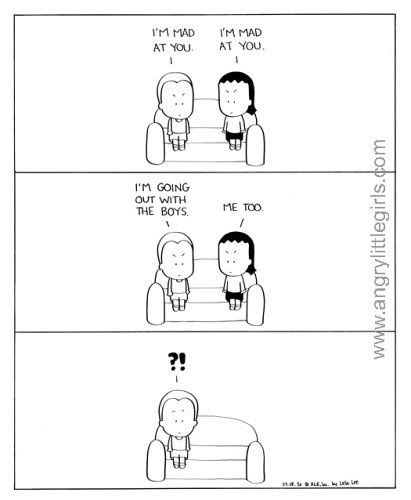 Stage 5. Dammit, why can't I get rid of him?
Stage 6. Realize that he still pays for dinner and that you are still a struggling pro triathlete.
Hey, a girl's gotta eat. Happy Valentine's Day