Despite my… excessive use of terrible puns (see what I didn't do there? that took restraint) my friend Larry in Beijing is still happily demanding "more blogs!" Very well, I had started writing up a "tax day" special that was supposed to go out April 15th but that came and went, and by now I've actually gotten my $206 tax refund from the IRS, so hooray!
I've always done my own taxes since I had my first part-time job in college but this year was different and a bit intimidating since I was doing them as a "professional triathlete" for the first time. Well, not just as a pro triathlete, but also as a freelance writer and the marketing manager of a bike shop. Three jobs. Tricky stuff!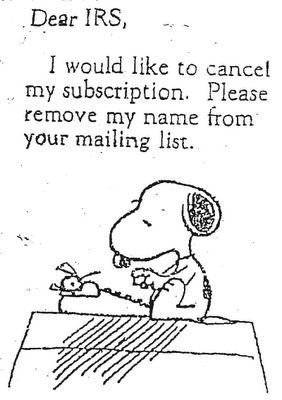 People are always asking me "is this like your full-time job? Do you get paid just to work out all the time?" so I thought I'd blog a little about the financial logistics of being a professional triathlete. As a pro triathlete, you can get money from sponsors and are also eligible to win prize money at races, but it's not like being an NBA or NFL or MLB player.
Of course a pro triathlete's salary is nowhere in the ballpark (heh heh) of the top superstars in those big sports, and even when you Google "lowest NFL salary" you'll find out that the NFL Players Union has the minimum salary negotiated at $340,000 for 2011, for rookies. I don't know this for sure but I'm thinking that's higher than what the top pro triathletes make. I'll, uh, let you know when I get there.
Like me, most pros have other jobs to help pay the bills while they are climbing the proverbial ladder to becoming a triathlon superstar. A lot of them coach. Some of them keep their full-time jobs because it's very hard to make a living off just triathlon.
I like to consider myself a full-time athlete with other side jobs to help me fund the triathlon dream. An ideal "workday" means I'm out the door by 7am and done with my workouts by 6pm. 5pm is even better, because that's what a 10-hour day at the office is like on Ironman race day: starts at 7am and finishes by 5pm. Every day is different but I've usually got 2 or 3 workouts per day, for a total of 25 to 30 hours a week. I think it mentally makes a difference on race day if you consider being an athlete your main job on a day-to-day basis, as opposed to thinking of it as more of your hobby or something you do for fun.
Obviously I still think it is fun and enjoy it, otherwise I wouldn't be doing it. I made $500 in prize money last year, and they kept changing the money rules so that doesn't include the $3000 or so I would've won if the rules were more consistent.
As for the side jobs that actually bring home the bacon (mmm bacon), the trick is to find one (or two!) where you can work flexible hours and work from home or on the road. In between the training (or usually afterwards, at night) I'll work 15-20 hours/week doing promotional stuff as marketing manager of The Bike Boutique here in Wilmington. Then another 10-20 hours/week doing freelance writing for MSN TV. So depending on the week, there are times I'll work up to 70 hours/week if you put all 3 jobs together, and that includes weekends and holidays. Those hours don't include all the fun self-promotional things I get to do to market myself as The Next Big Thing (you know, Facebook, Twitter, theWongstar.com, dying my hair hot pink and blogging).
There was one day last week where I got up early and worked on writing a feature story from 6am until 6pm, then got on the trainer for 4 hours, then worked on designing an ad for the bike shop until midnight. Then there are those Wednesdays when I have 7+ hours of training and don't bother turning the computer on at all.
One of my pet peeves is that some people have the misconception that I am on some kind of permanent vacation and I don't have a real job. Hmm, that's all I will say about that as I try my best not to be a whiny little bitch in my blogs, and in my normal life really.
So there you have it, a small glimpse into the glamorous workweek of a triathlon superstar. Perhaps in a future post I can go into other financials like budgeting and expenses. Oh, and let's not forget there are also the pros who have rich spouses as their "#1 sponsor". I have yet to snag me one of those but finding a guy who still pays for dinner after the first month is always very promising.