Expenses:
entry fee: $ 0 (with purchase of $750 WTC pro license)
travel expenses: airline reward miles there + $203 home
airline bike fees: $ 0
accommodation: the generosity of Minsok & Bliss Pak
food costs: $60 (airport meals and snacks)
Income:
Prize money won: $0
Airline voucher for 8-hour flight delay: $300 (virtual money!)
Total balance:
$300 voucher – $263 expenses = $37 UP!
After doing my taxes earlier this year and realizing how much I spent in travel expenses on my 8 Ironmans versus only winning one paycheck worth $500, my goal this year was to make 2011 a more profitable racing year. Just breaking even would be a big improvement actually! People have been interested in the financial aspect of racing as a pro so I thought I would do a little cost analysis after each race this year. My goal is to become a more financially sustainable pro triathlete!
As for the race, well, I did so well that I got featured not just once but TWICE on the finishers' video at the awards ceremony. The screenshot above says it all; the video parts of me are at 1:26 and 8:24 if you don't want to watch the whole video.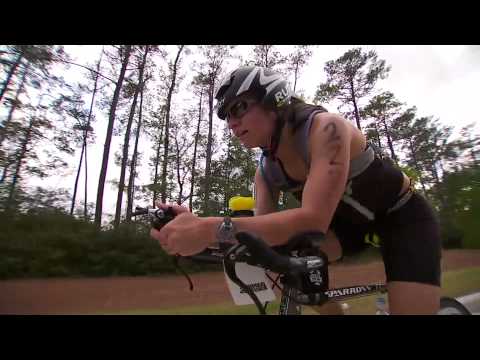 I'll get around to the race report. Eventually…