bonjour everyone!
I m presently in Las cruces new mexico in preparation for Wildflower! It s been great to be back in north america! The training as been going very well, and i m looking forward to open my season in north america on a GOOD note!
I been lucky to have Erika over to Las Cruces to train with me! We have been here for a good 2 weeks and she is slowly becoming a desert rat like me! Plenty of quiet road…lots of sandy runs…and the most amazing pool in the world!
Here s a pic of me and erika having a meeting with your new coach in las cruces. At this point, Jordi is thinking that she will get some ice cream so that would explain her big smile!!!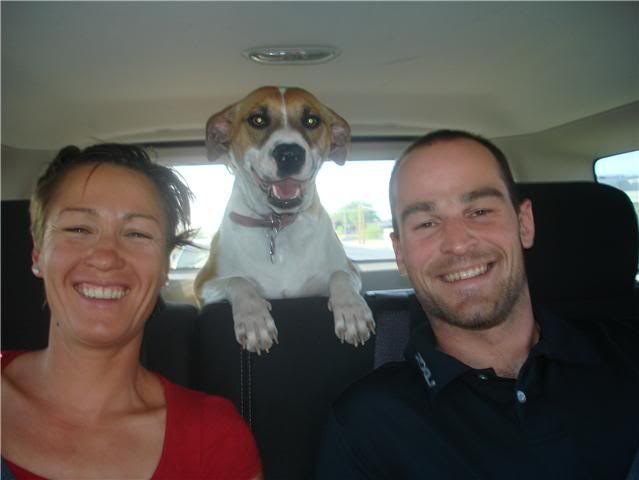 tonight, we had dinner with our homestay and very special friends, Danny and Misha! Great food, good times!!! On tuesday, we will jump on the super Paseo car and drive on highway 66….all the way to LA!!!!! get your kick….on route 66!!!!!!
more pic of the great dinner!