Everytime I return home after an extended period overseas, the "Aussieness" of my home country is at first, a shock.  However, popular media is responsible for exaggerating how raw and outback Australia really is.  For example, when I travelled overseas to the states as a teenager, I had many US teens ask me if I ride a kangaroo to school, and I have never once said or heard in it's proper context "Throw another shrimp on the barbie".  However, I do live very much immersed in the true Aussie lifestyle.
No morning in complete without vegemite.  And since bread is pretty much off the menu for me, I'm so Australian, I can eat it off the spoon.  YUM. 
Within hours of landing Tuesday morning, I went to pay for fuel at the counter of the service station (not gas station).  There was a truck driver talking away to the console operator, and he turned to me and said, "Go ahead love.  I'm just flappin' me chops". 
And in true Australian form, a HUGE rugby league scandal erupted yesterday.  And that is all we will hear on the news for the next couple of weeks.  Past examples always include players getting very drunk and caught in compromising situations (sexual relations, public nudity).  In fact, last year, one such example involved a player getting locked out of his hotel room, NAKED, and caught taking a…..hmmm, how should I say…….in aussie terms, caught taking a 'dump'  in the hallway outside his room.  I guess, when you gotta go, you gotta go???   Yes, the league players are full of class and professionalism, and in true Aussie form, they still upheld as hero's.  And to tell you the truth, most people I know, myself included, thought the 'poo situation' was hilarious, and could relate, having done crazy stuff themselves while under the influence. 
I do see kangaroos quite regularly.  When I run track at the Sunshine Coast University, they are everywhere, and quite tame.  I'm lucky to live in an estate situated within bushland, full of wildlife (not so lucky when he have huge spiders the house though), and we feed kookaburras over our back fence.  Not all Aussie wildlife is good though.  I hate magpies with a passion.  For those that don't know what magpies are, or what they do, check this out: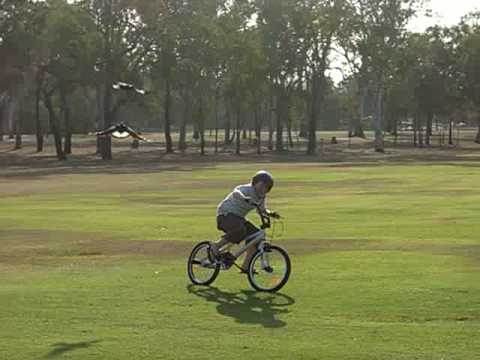 I'll finish up with a clip from a great Aussie movie, The Castle.  Keep an eye out for Eric Bana, who has now gone on to bigger things in Hollywood.