I've spent a little over a week here in Leysin, and today called for a rest day.  "Rest day?!?" I hear you all say.  Yep, that's right, Doc ain't as bad ass as you think he is.  For the most part, he's smart
Anyway, on a rest day in Leysin, you truly rest.  Just like the training here, you truly train and there isn't any faking it in these mountains!  There are very few distractions here in Leysin- a perfect recipe for training and recovery and focus.  So today, I have had a lot of time with my thoughts- hmm, perhaps not the best thing.
-Leysin seems alot more busier than I remember it to be.  A lot more students- American students (there is an american school here).  Which got me thinking, is this like a place when they say on Gossip Girl, "I went to school in Switzerland for the year"?  Which means, some of these kids might be mega rich!!!  However, I am yet to run into Chuck Bass or for that matter, a Nate Archibald (unfortunately!!).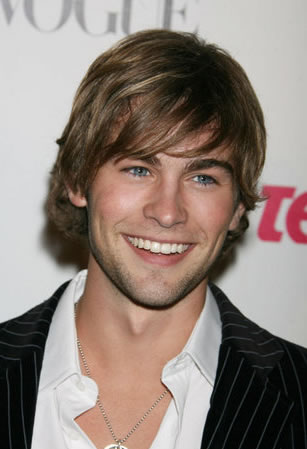 (Who would I be?  Blair Waldorf?)
-The air here is so clean, I love it. 
-I am suprised at the amount of people that smoke cigarettes, despite the lifestyle here in Switzerland to be very healthy in general.  The kids seem very active, playing on their bikes/scooters etc, the food here is also of great quality, and there is an abudance of outdoor activities accessible (such as trail walking).
-I have been here every year since 2005, with the exception of last year.  I think that year away from the mountains REALLY HURT me- the hills are definitely steeper than I recall.
-And despite this being my 5th visit to Leysin, I am still discovering great new places to run
-The recommendation by Wongstar's ex number 1 fan of casttv.com has been invaluable!  I've been able to keep up to date with my two favourite shows- Gossip Girl and Glee. 
-I've spent the better part of my day researching macrobiotic diets, because that what Lea Michele (Rachel Berry from Glee) adheres to.  I concluded it would take a monumental effort to truly stick to it, and really, weight loss boils down to common sense and moderation!
AND FINALLY!!!!!!!  TEAM ST BERRY! (Twilight was so 2009)
(I realise that by posting this blog, I run the risk of never receiving another rest day ever again, because clearly, I have a little too much time on my hands
)