Last weekend I started my season 2013 with the unique Ironman 70.3 in Auckland NZ. Maybe a little bit earlier than originally planned but how can I resist, you dont get the chance every day to ride across the famous "Auckland Harbour Bridge" with you bike. I truly like to say, to organize this race in middle of Auckland City is just a remarkable effort of the organisers. Like to thank you for all your help and support before, during and after the race.
Racestart at 6.30 at the Auckland Harbour: catched a great start, swam in a group of 4 together with Bella, Liz and Meredith before I had to let them go. I leave the water 1min15 back in 4th position, made my way pertty quick through T1 and start my mission on the bike towards the front. I passed Meredith on the Harbour Bridge and Liz few km later. I said: "ok, now there is Bella at the front. I know the former ITU champ can ride a bike but how fast can she ride 90km?" I worked hard and never had a doubt I would not catch her. Back in T2 and still 2min back I know how strong she can ride. I started my run, felt terrible as usual the first few km befor I found my own pace and rhythm. Bella looked strong at the front and Melissa behind me was flying too. "Stay focused" I told myself. After 1 of 2 loops I start to pick up my pace again and felt way better than when I started. I saw now, there was nothing to do or beeing worrie about, considering the ranking, nevertheless I wanna make sure I`m racing hard to get at least a great training out of this race.
Finished in 2nd place in a great woman field and I`m happy with that. I think this race showed me I`m heading in the right direction. Will keep working hard and do the race at Abu Dhabi, I should be ready for IM Melbourne end of march.
Thank you to my teamTBB and all my sponsors – let's rock 2013 together (queen – don't stop me now)
Noosa News http://www.noosanews.com.au/news/steffen-second-at-auckland-tri/1724315/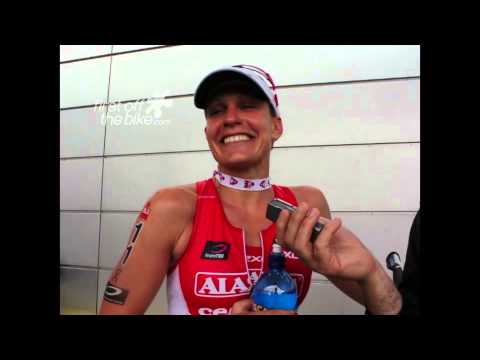 Women
1. Annabel Luxford (AUS) 4:19:19
2. Caroline Steffen (SUI) 4:25:16
3. Meredith Kessler (USA) 4:29:25
4. Sarah Crowley (AUS) 4:32:06
5. Anna Ross (NZL) 4:34:26