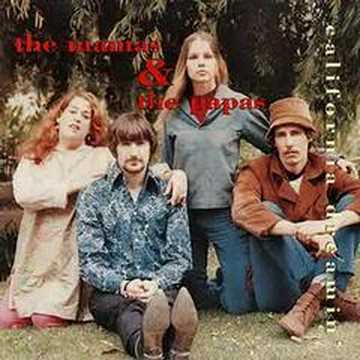 December 26th, 2010 a record 34 inches of snow fell here in Normandy Beach, New Jersey.  It was quite the storm, one for the ages, one for a lifetime!!!  Oh yes that's right 34 inches, nearly 3 feet or just about 1 meter.  I was trapped in 'The Beach House' for 48 hours.
Even though this was the first snow of the year, the entire month of December has been brutally cold with wind chills making training outside very very difficult, but luckily for me I have been on the Sutto swim program for the past 7 weeks so my exposure to the elements has been limited but  a few weeks ago, I came home from a brick run, face red and frozen, hands and feet numb, I called my mate Chase who lives in California and told him I was coming, once the swim block was finished that is.  He was certainly stoked to hear the good news as I have been telling him for some time now that I would make a training trip to his area.  He was still so stoked when he came last week for Christmas, he kept referring to me as his, "Rommie".  Well, it took me a few days but on Christmas Day I booked my ticket.  So.. California here I come!!!
I like to escape New Jersey around this time of year as winter is just starting to crank and I have found that by getting in a solid month in warmer weather I can set myself up with a good base before heading into our first camp of the year.  Now don't get me wrong, I do think you can remain pretty fit riding the indoor trainer and running on the treadmill but given my current career choice and with nothing tying me down I am blessed with the  freedom to head to warmer climates come early January.  Last year I went down to Knoxville, TN where I attended college and learned to love country music and college football.  It was great training there with its world class pool, track, and close proximity to the mountains but still a bit cold as I had to do a bit of trainer rides there as well.  Plus, as I said, I have been promising Chase I would come spend some time out there.
So it will be a solid 4 weeks or so living with one of my best friends who moved from New Jersey to Newport Beach about 6 years ago.  Chase is the art director for Sole Tech which makes skate and snowboard shoes.  His office is out in the foothills of Irvine so I am sure I will do some riding out there on my way to the mountains. But his apartment sits down the road from a fantastic wilderness park with miles and miles of trails which is also just up the road from a beautiful high school track.  And the YMCA is within Beach Cruiser riding distance.
Not only is Chase out there but our other friend Scott moved out there 2 years ago with his fiancée Ria.  Ria is originally from CA but moved to NYC a few years ago, where she met and fell in love with Scott.  After her first winter here she decided it would be her last and told Scott, 'If you want to be with me, you're gonna have to come to CA' Well he did and this October they are tying the knot.  Yep, I'm honored to be in this wedding!!!
Scott is a consultant for advertising firms and has a bit of a flexible schedule so maybe I can get him fit in the pool or drag him out on the bike for some of my runs.  So 3 out of the 5 members of the 'The Rat Pack' plus our soon to be new member, Ria will be together once again for, a few weeks anyway…
But it won't be no vacation, my head is on as its time to get fit again as I've worked too hard over the past 2 years to get this far in my career to start pissing around now.  I will enjoy my time with my mates on the rest days and I do hope to see a bit of Southern California but that will be mostly on my P4.  It is possible to take a weekend trip down to San Diego to see Donna, Jay, and Sugar as they are only about 50 miles from Newport, maybe I'll save that for a weekend when the boys go snowboarding in Mammoth…
So 1 more week in the cold and I'm off!! I will be spending my 31st birthday in California, last year I did the y' old 100 x 100 set but I was thinking of doing that on New Years this year…Any suggestions for a birthday challenge???
Still work to be done before I leave.  Today I decided to ride the trainer on the porch as even though we had a ton of snow, it was pretty warm and the sun felt nice, but you better believe I was California Dreaming!!
This was my view of while sitting on the trainer.